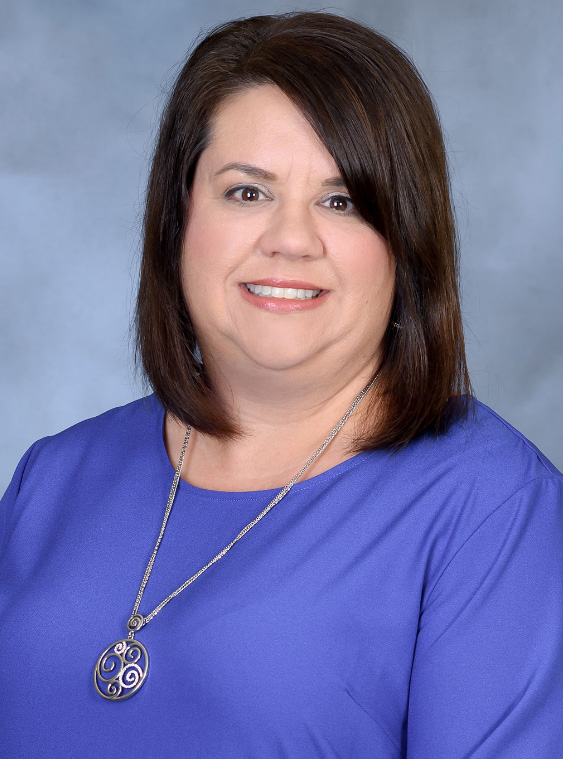 Housing and Community Development
| Post Date | Updated At |
| --- | --- |
|  Monday, Jul. 19th at 10:17 AM |  Monday, Jul. 19th at 10:22 AM |
Contact: Janice Landry, Director
Phone: 446-7229
Email: cdbg@ci.thibodaux.la.us
---
WAITLIST
| Post Date | Updated At |
| --- | --- |
|  Wednesday, Jun. 09th at 10:59 AM |  Wednesday, Jun. 09th at 11:00 AM |
Contact: Janice Landry, Director
Phone: 446-7229
Email: cdbg@ci.thibodaux.la.us
THE WAITLIST IS CLOSED.
---
WAITLIST CALL IN PROCEDURE
| Post Date | Updated At |
| --- | --- |
|  Thursday, May. 27th at 1:19 PM |  Thursday, May. 27th at 1:21 PM |
Contact: Janice Landry, Director
Phone: 446-7229
Email: cdbg@ci.thibodaux.la.us
PUBLIC NOTICE
CITY OF THIBODAUX
SECTION 8 RENTAL ASSISTANCE PROGRAM
Opening of Waitlist
The City of Thibodaux will accept applications for the Housing Choice Voucher (Section 8) Program Waitlist. This program is a federally funded program which supplements the rental payment of extremely low and very low income families. The program is funded by HUD.
Once on the waitlist, the following preferences will be given: Extremely Low Income and Elderly or Disabled.
Applicants residing outside of the City of Thibodaux will be required to lease a unit within our jurisdiction for one year before using portability.
In order to ensure everyone's safety in light of possible COVID-19 restrictions, a call in procedure ONLY will be utilized. 100 applications will be accepted. YOU CAN NOT APPLY IN PERSON. APPLICATIONS WILL BE ACCEPTED AS FOLLOWS:
Date: WED JUNE 9, 2021
Time: 8:00 AM (until 100 applications are taken)
Phone: 985-446-7226
Questions before hand can be sent to cdbg@ci.thibodaux.la.us. Or you can call the office prior to application day at 985-446-7217 for more information or to request reasonable accommodations. The office will be closed to the public the day of application. NO IN PERSON APPLICATIONS will be accepted.
JANICE LANDRY
DIRECTOR
PUBLICATION DATE: May 03, 2021, May 17, 2021, May 27, 2021
---
REVISION TO ADMIN PLAN
to be adopted January 5, 2021
| Post Date | Updated At |
| --- | --- |
|  Friday, Dec. 11th at 10:35 AM |  Friday, Dec. 11th at 11:20 AM |
Contact: Janice Landry, Director
Phone: 446-7229
Email: cdbg@ci.thibodaux.la.us
Attachment: WEBSITE PUBLIC HEARING
Background: On November 17, 2020, The City of Thibodaux was awarded 40 Mainstream Vouchers and funding ($245,808 budget authority) as authorized by the Coronavirus Aid, Relief, and Economic Security Act (CARES ACT). The CARES ACT allowed allocation of additional voucher in a non-competitive award to help them prevent, prepare for, and respond to the coronavirus in their communities. In order to effectively administer the program in accordance with program requirements and regulations the administration plan must be revised as a substantial amendment. This requires a public notice which occurred on December 14, 2020 in the Daily Comet, reduced public comment period of 5 days ,(December 15, 2020 to December 21, 2020) and Council Approval January 5, 2021.
Targeted Populations: Mainstream vouchers can only be utilized by individuals over the age of 18 and under the age of 62 who have a documented disability.
Summary of Changes:
CHAPTER 4 APPLICATIONS, WAITLIST, AND TENANT SELECTION
1) Mainstream Voucher needs to be included as a targeted funding source.
2) Limited opening of the Waitlist needs to be included to allow opening of the waitlist ONLY for individuals with disabilities under the age of 62 and over the age of 18 to be able to service the Mainstream Vouchers.
3) Process to open the waitlist and take applications needs to be revised in light of COVID-19, and the risk that in person exposure has. Need to provide flexibility to the process to meet the departmental needs. Option to utilize Call in Waitlist procedures.
CHAPTER 18 - MAINSTREAM VOUCHER PROGRAM (CARES) - Added
---
UPDATE 7/15/2020
| Post Date | Updated At |
| --- | --- |
|  Wednesday, Jul. 15th at 4:18 PM |  Thursday, Jul. 16th at 3:13 PM |
Contact: Janice Landry, Director
Phone: 446-7229
Email: cdbg@ci.thibodaux.la.us
The Office of Housing and Community Development is open to the public between 8AM-12PM and 1PM- 2PM during Phase Two. We ask that anyone wishing to come to our office make an appointment.
Masks are required for entry!
Section 8 will continue to conduct business via phone, mail, and text.
We will conduct issuance of vouchers and accept port-ins in Phase Two.
Bus Voucher program resumed July 2020. You must recertify by bringing in ID, Proof of Residency, and Income Information.
Currently, we are working on establishing services through the CARES CDBG Funding. More information to come regarding Food Bank Assistance, Rent/Mortgage Assistance, and Utility Assistance.
---